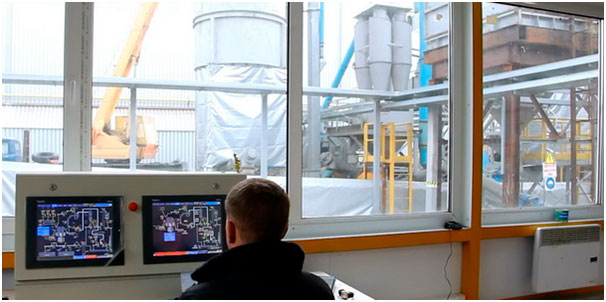 Commissioning is a very important stage in APCS implementation. Mostly we work on business-type software in new projects, but not traditional one as expected in typical projects, so our team has to learn a lot about the designed system during commissioning. No matter how great the product is, there should be interaction between customers and designers at the stages of site survey and project design. The worse interaction the greater change is required to do in APCS structure and applied software at the stage of precommissioning.
The following works are foreseen to be done during precommissioning:
Power supply to APCS equipment;
Mechanisms running in local mode;
Tests of interfacing protocols with third-party equipment via digital communication channels;
End to end testing of all signals routing;
Mechanisms cranking in remote manual mode;
Testing of control program, algorithms;
Testing;
Personnel training;
Clarification of operational documentation.
We offer our customers a broad spectrum of testing and other services (e.g. interfacing with third-party equipment), the more we work on our test rig the less time is spent for precommissioning on the customer's site.