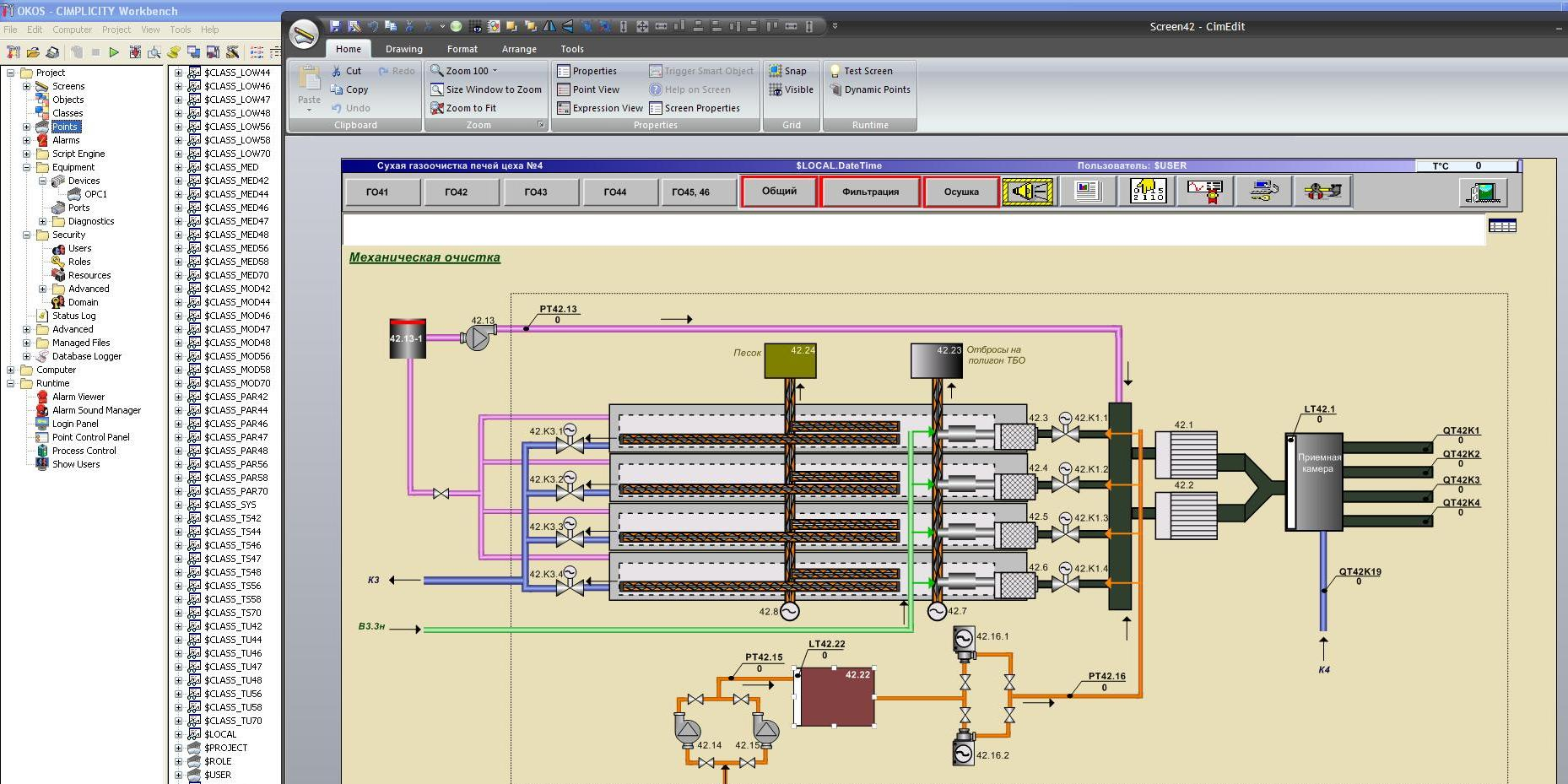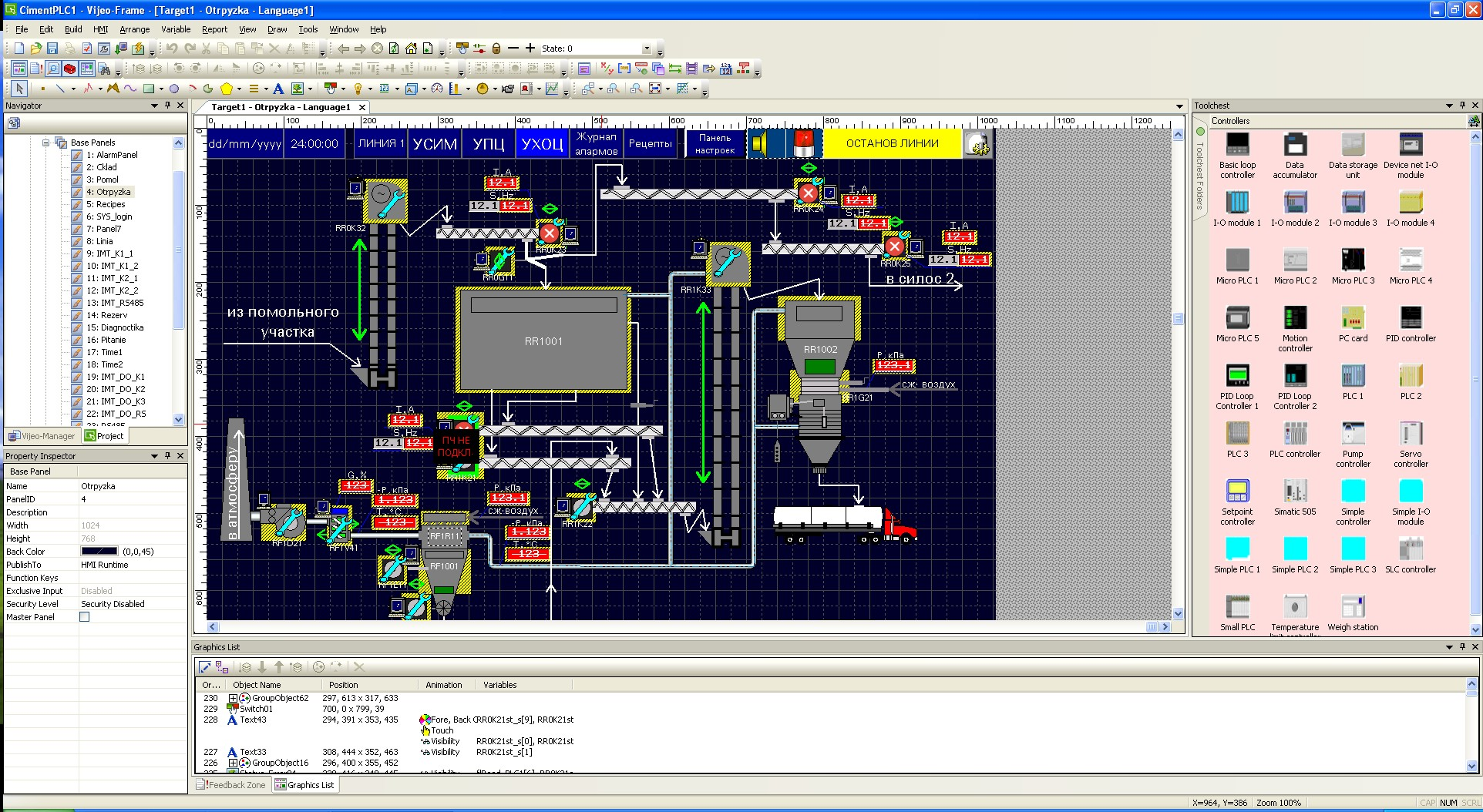 SCADA software is developed using SCADA package of a well-known brand. Project-based various automation packages are available like InTouch, WinCC, Cimplicity Plant Edition, Vijeo Citect. In fact, any SCADA-package providing OPC-driven data exchange with PLC can be applied for any automation platform.
SCADA systems can perform the following functions:
Interaction of operator interface with the APCS providing visual representation of process mimics, control panels, message windows. Data can appear in visual and graphic, numeric, tabular form and in the form of graphs;
Data exchange with PLC;
Archiving data and event logs, view archives;
Creating reports and documents;
User rights management.
SCADA software runs on commercial PC under the Windows operating system. Runtime license is required for each SCADA workstation in each control room. The license fees depend on the number of slots (tags, I/O channels) in the system, specific drivers and additional services to be installed, such as full-featured archiving, web interface provisioning etc.
Customers do not need to purchase development licenses, we have all necessary licenses available.
Operator panel software is supported in human-machine interface, industrial control panels with LCD displays providing the operator an efficient, flexible way to monitor and control complex automated processes. Various software products like WinCC Flexible, Vijeo Designer, etc. are implemented depending on the type of development model whichever suits to the operator panel.
Runtime operating system license for the operator panel is included into the price, and some development packages are free or shareware. Services like Web-interface, main industrial protocols for digital interfaces, OPC server etc. are a part of the software.
The operator panel software functionality is similar to SCADA-system functions, the most obvious difference is more simplified features, generally, you can't archive data into a database to generate custom reports.