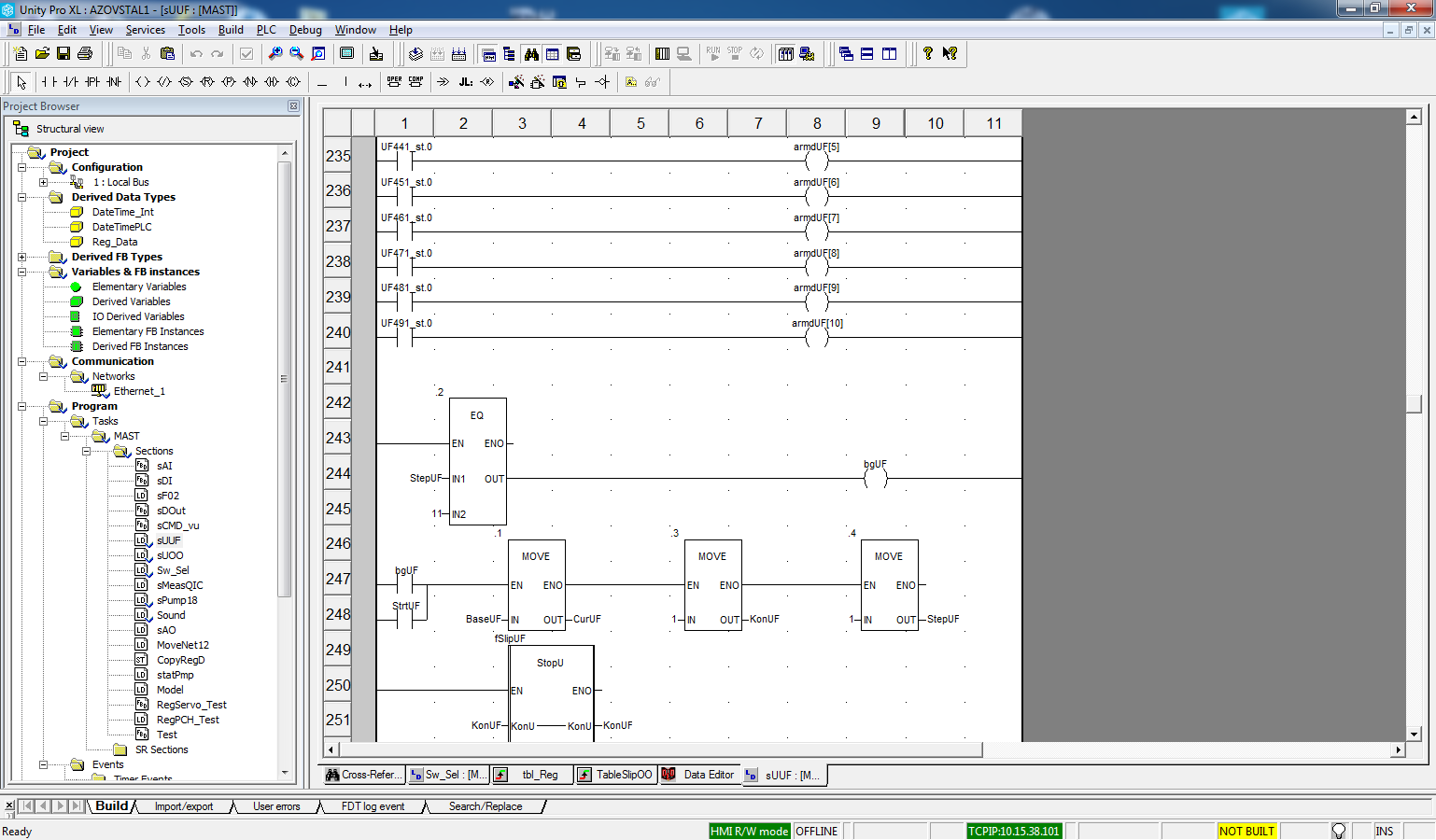 Software development environment for PLC is developed for a particular type of PLC implementing standard IEC 61131 (EN 61131) languages.
Depending on automation platform various development environments like Simatic Step7, Unity Pro, CoDeSys, Cimplicity Machine Edition, CScape etc. are used for industrial controller networks.
PLC software performs these functions:
Analog-to-digital converter survey on PLC local bin, extension rack and remote stations;
Primary input signals conversion ("chatter" removal and validation, digitization, determination of warning and alarm limits;
Perform quick routines in accordance with algorithms of emergency protection;
Check locks;
Perform basic control algorithms including PID controllers;
Providing information to high level, receiving commands from high level;
Control signal generation to digital and analog outputs of PLC local bins, extension racks and remote I/O stations;
Communication exchange through digital interfaces (ProfibusDP, ModbusRTU, ModbusTCP etc.)
We have the required licenses for tools software, so the development cost depends on complexity and designers' cumulative time for applied software development. However, according to the customer request, licensed tools software can be supplied that allows the customer making changes to an application.