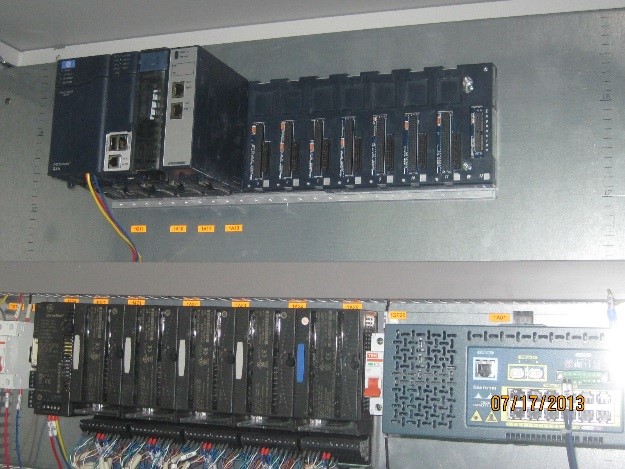 Control Cabinets
Floor-standing or wall-mounting control cabinets manufactured in metal enclosures of ZPAS or Rittal provide optimum safety with the degree of protection IP54 or higher. Customized enclosures are designed to fit any requirements.
The cabinets are equipped with terminal blocks and relay modules by Wago or Phoenix Contact, at the heart of every system is Programmable Logic Controller (PLC). A remote I/O station can be made in the cabinet to meet individual needs. PLC type is determined by common characteristics of the automation platform approved in a project. We can offer Siemens platforms with PLC S7-400, S7-300, S7-1500, S7-1200 and ET-200 I/O stations. Other brand platforms are available like Schneider Electric Modicon with PLC Quantum, Premium, M340, as well as General Electric Intelligent Platform (former GE Fanuc) with PLC Rx3i, either VersaMax. Our company has versatile options available.
It should be noted particularly a series of Siemens ET-200S I/O stations, communication processors as add-on PLC function are suitable for user-specific tasks (CPU-314 based processor of the series Simatic S7-300). The best "Quality-Price Ratio" can be reached using such stations as PLCs.
Control cabinets are delivered with pre-installed applied software.